In the
30 Day Photo Challenge
series ...
Kyrie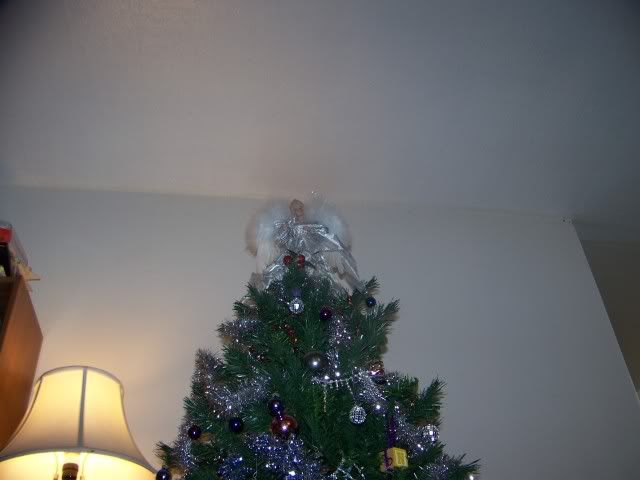 Anna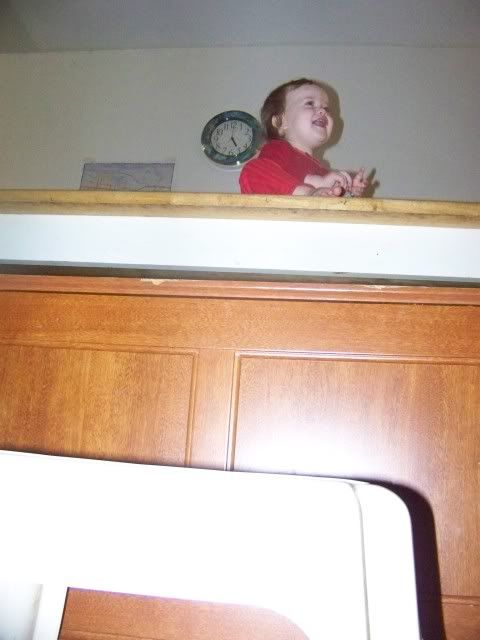 Kyrie and I both learned that the "backlight" mode does, in fact, produce better results when there is a lamp right next to your tree than the auto mode does. I'm not sure how they did this. The image files record the same aperture and shutter speed, so I can only guess that "backlight" mode lowers the iso.
I learned that I did not have the time to do a lot of playing around with settings to get the perfect shot, when my inner voice was screaming, "GET YOUR BABY OFF THE TABLE BEFORE SHE FALLS!". (Although I did have Kyrie standing by on the side, as I laid on the floor to get this shot of her "stairway"... bathroom stool which she strategically places next to the bench, which serves as a seat for the dining table.)
I'm not quite sure Kyrie gets the "point" of a low-angle or high-angle shot. She kept wanting everything centered normally on the camera. Whereas I think of low and high angle shots as including the funny proportions you get with extreme perspectives (like a child who is probably 2.5 times as big as a stool looking like she could fit inside it).