Grandpa and Grandma came for a visit.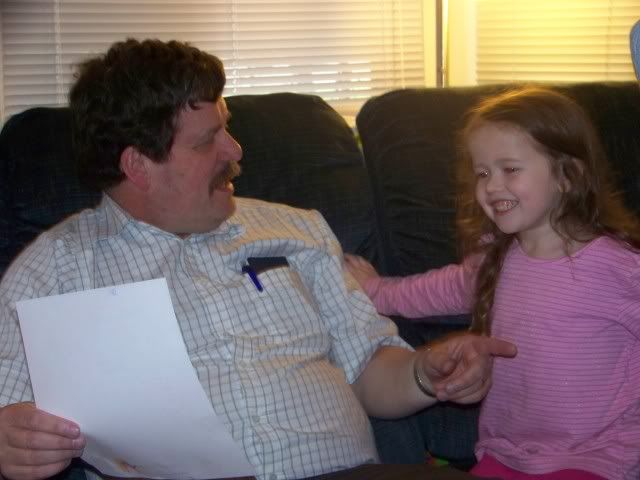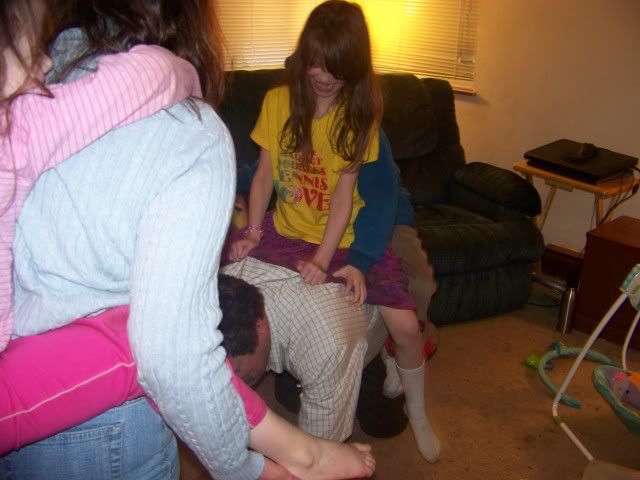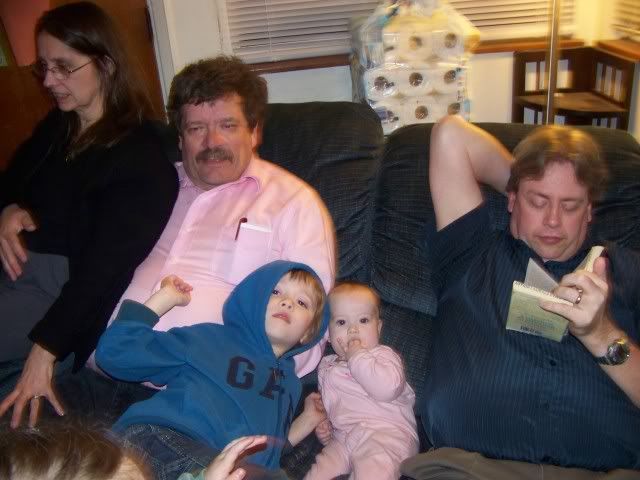 There has also been random moments of sweetness by the kids.
Elijah is buttoning up Savi's dress for her.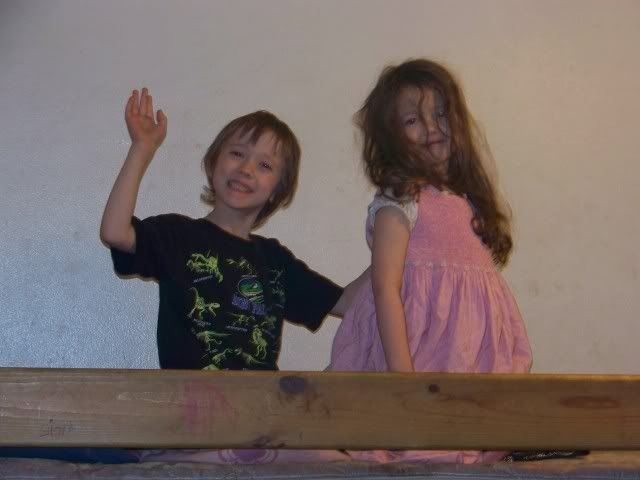 They agreed to wave at the camera.
Well, ok, this wasn't deliberate sweetness. Gabe was asleep and I rested Julie against him. Then he woke up and tried to shrug her off. But not before I got a couple shots off.