There's no videos in this edition of PicVids, on account of how I still have to upload all the videos from my laptop to Youtube. But enjoy the pics.





Gabe's been having this love-hate thing going on with baths. He wants to splash in it when someone else is in it, but he won't get in himself.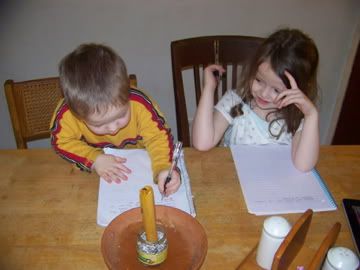 When we homeschool, he has to be involved, too. When I made the other kids copy a sentence in their notebooks, he got his little one and filled it with little swirlies about the size of letters. Here's he's scribbling on the notebook that I use to write out whatever they're supposed to copy.
Elijah's under the helmet, in case you can't tell.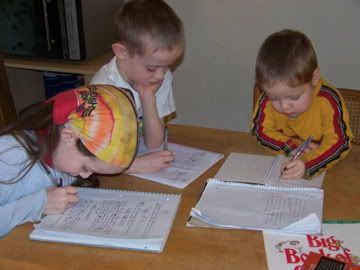 I'm homeschooling, too, Mama, really I am!
Brother-sister love.
Going through my photos made me decide I need more photos of Ken.
Sisterly love. Or just Kyrie trying to get in on a shot. I forget which. :)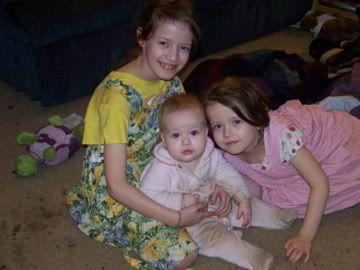 Do they look alike?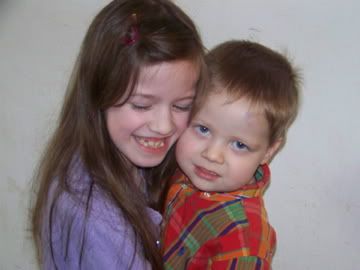 "Mom, why is she hugging me?"
Jules just sort of decided to join Gabe in the kitchen. Because that's what happens when babies learn to crawl.