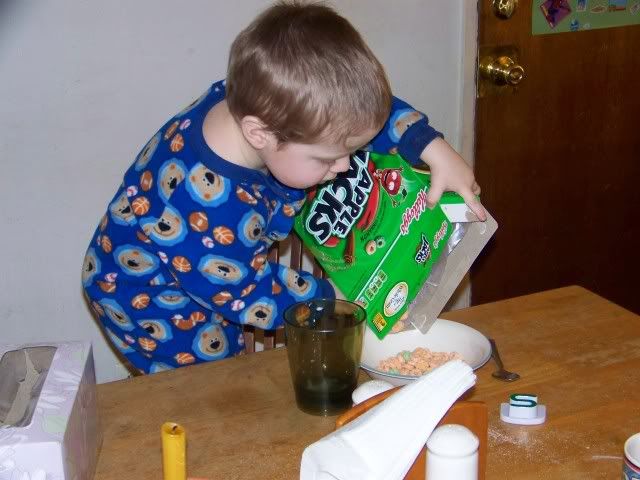 Gabe took it on himself to pour a second bowl of cereal.
Heh. That's Stargate playing in the background. Ken and I have been watching all the episodes on Netflix. Meanwhile, Jules made her own way into the kitchen.
So I've been doing a routine on the Wii Fit, and it starts off with two yoga "Sun Salutations". Gabe likes to do them with me, and I finally managed to capture it on video. That boy is just too cute.
Julie made an escape attempt out the open door while Ken was bringing in groceries. This was taken right after the door was closed. She has mad crawling skills.
Just a bit of pure cuteness.