1
Gabe hit Savi. Savi tearfully says, "Gabe, when you hurt people, you even hurt God."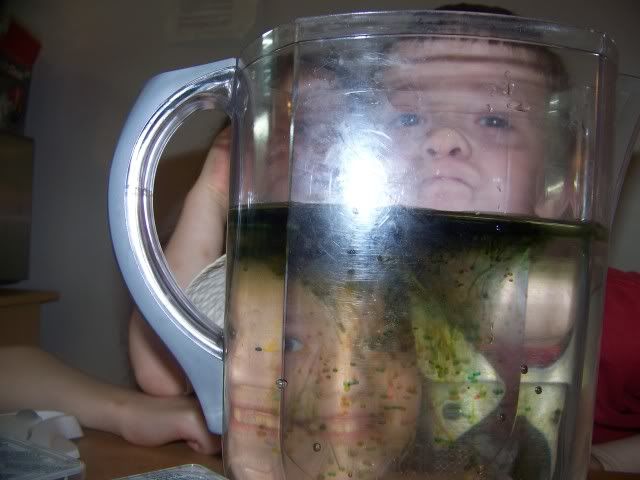 We are Mad Scientists!
2
Savi and Gabe were playing with the plastic teapot. Savi tearfully said, "Gabe won't let me drink any tea." I then wondered how to explain that since there wasn't any tea, he couldn't stop her from drinking it.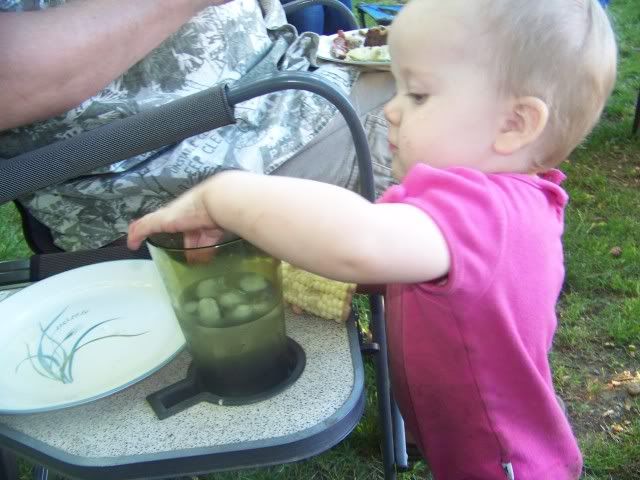 Mom is too busy taking pictures to stop me from getting into Dad's water!
3
Savi: "Mom, there's a moth in our bedroom."
Me: "Ok."
... she runs back a little later...
Savi: "Mom, now we think it's an insect, because it has six legs and flies."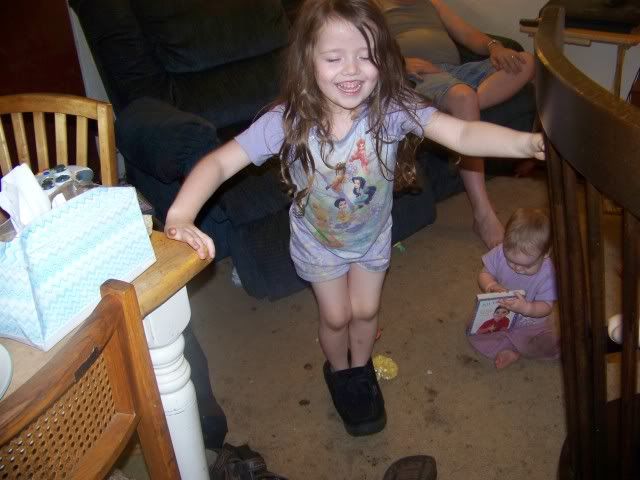 What has two legs, one foot, and jumps?
4
Elijah: "This is a joke. Why did the piggy cross the road?"
Me: "I don't know, why?"
Elijah: "To build a house so they can be safe from the Angry Birds."
This is not an Angry Bird.
5
We live in a small two-bedroom apartment in a complex that is all first-floor apartments. We've been praying that we'll be able to buy a house, and recently Elijah asked me when we would get one. I said I didn't know and asked him what he would like about a new house, thinking maybe he wanted not to have to share his room with his sisters as well as his brother. His reply: "Umm, stairs."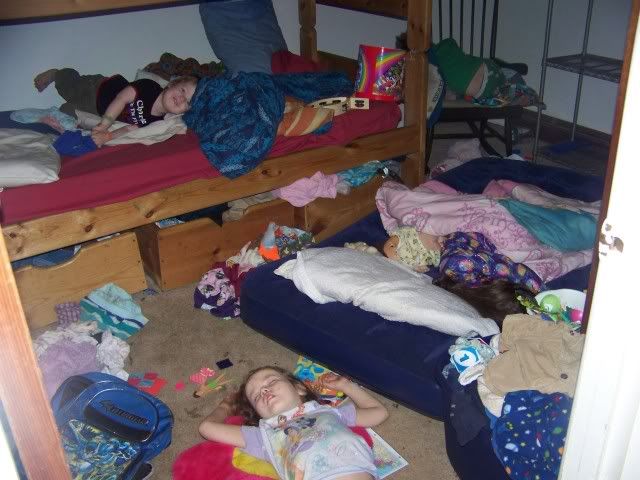 It's like Where's Waldo, with kids. Can you find all four of them?1
1. I would also like to point out, for the record, that this picture was taken at some ridiculous hour like 1am. And it may not be obvious from this photo, but Gabe is WIDE awake.